Protest Action in Amarillo - Taking the Circus to the Clown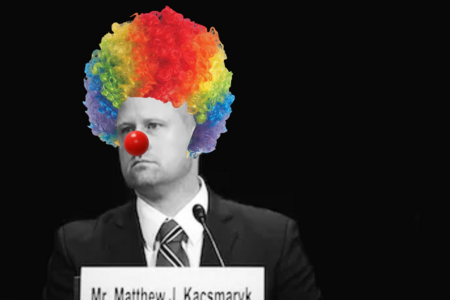 On Wednesday March 15th at 9am CT there will be a hearing on the case to revoke FDA approval of mifepristone. "Judge" Kacsmaryk tried to hide this hearing from public accountability.
Please join us and attend this outside event protest action. Dedicated to Matthew J. Kacsmaryk, a politician in robes who is making a mockery of justice. He says he doesn't want a "circus-like" atmosphere, all while behaving like a clown who treats our lives like a political game. So we will bring the circus to him. Come in your clown makeup, and we will show the world what the Federal Court is all about here in Amarillo, a kangaroo court!
We will be putting on a peaceful demonstration to call attention to this scheme to pervert the judicial system to remove our right to safe healthcare.
If you can't make the 9am action, join us for a rally at 5pm to send the message loud and clear: We will not bow to tyrants. We will not respect unjust laws. We will not go back!

Hosted by
Amarillo Women's March
Starts on
Wednesday, March 15, 2023 at 9:00 AM CDT